How to Download Multiple Instagram Photos and Videos High Quality
Today we'll tell you how to download multiple Instagram photos and videos in high quality. There is a lot of online software and tools that help us to do it.
It is pretty useful for the one whose account is maybe hacked and who wants to use the same images and videos on a new Instagram account. It can also be useful for the one who wants to shift his/her all pictures and videos to another social media platform. So basically with these tools, he can download the whole Instagram profile or data in bulk.
So let's come straight to the point.
Multiple Instagram Photos and Videos Downloaders:
Here are some of the tools and software that will help one in downloading multiple images and videos in high quality from the Instagram account at once. You can also download your complete Instagram profile just in a few clicks.
Toolzu: Download Multiple Instagram Images and Videos
Toolzu provides Instagram tools like Hashtag Generator, Top Hashtags Generator, Profile Analyzer, Analyze by Name, Fast Growing Users (Soon), Profile Search, Profiles catalog, Download Photo, Download Video, Download Profile. Download Stories, Download IGTV, etc.
You can use their tool named "Download Profile" to download multiple Instagram photos/videos.
It is FREE to use and is very effective.

Inflact: Multiple Photos & Videos Downloader
Inflact is a marketing toolkit for Instagram it has some awesome tools like Hashtag Generator, Hashtag Trends, Instagram Downloader. Profile Analyzer, Instagram Search, Stories Viewer, Fonts Generator, Facebook Downloader, Twitter Downloader, etc.
If you want to download a complete Instagram profile you can use their tool named "Instagram Downloader".
You can download 100 complete profiles for only $1. It is user friendly and easy to use.

GramSave: Best Instagram Bulk Downloader!
Gramssave has also some awesome tools like downloading Instagram profile, dp, tags data, captions. It also lets you download media from private accounts.
You will just have to put the Instagram profile URL on "Instagram full profile downloader" to download the whole profile.
It is also FREE and easy to use.

IG Downloader by IGKit
It is not an app or website where you can download Instagram photos but an extension of chrome. It lets you download Instagram videos and photos on your computer with a single click.
You just need to install it on your chrome browser. It's a great way to download multiple Instagram photos and videos in high quality at once.
It is simple and easy to use.

Instadpy:
It is just another Instagram Downloader. Its features are extremely useful when you want to save Instagram videos to your computer, mobile phone, or any other device. It will download any Instagram video, photo of any user instantly. So don't wait and download an image or video from Instagram in High Quality for free.
It is also used to view the profile picture in full HD, download feed images, and download Instagram images with a great UI.
It is free to use.

Don't forget to share your experience with any of the tools above in the comment section so that future viewers can choose easily which downloader is best for them.
Also Read: Cheap Canvas Photo Prints
If you like our blog you can subscribe to our newsletter (check site footer) and our youtube channel for the latest updates.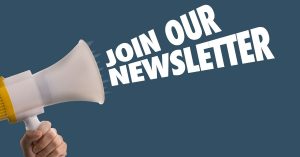 Get Premium Content For Free
Just put your email to get exclusive content!